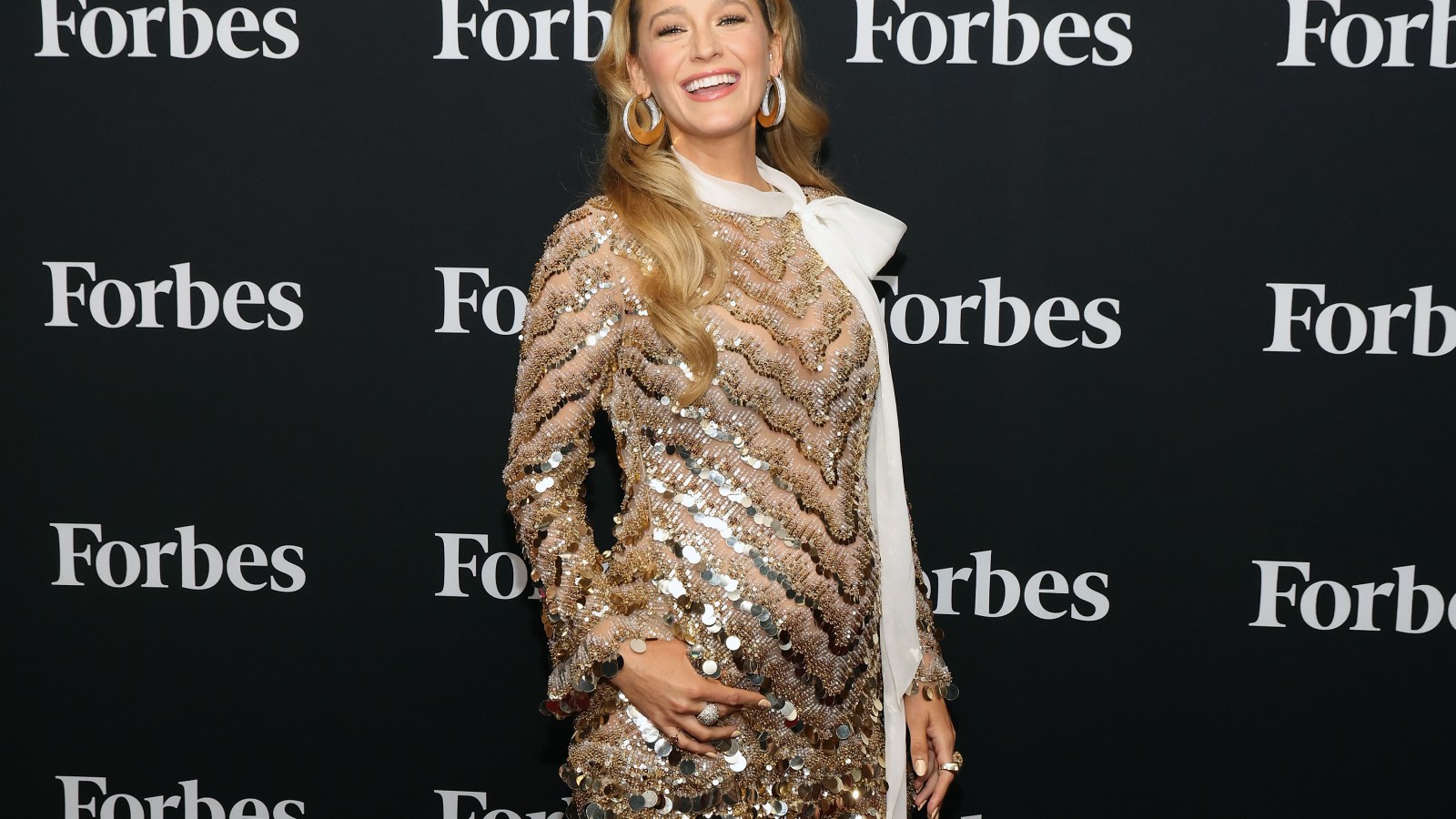 Blake Lively Pregnant: How Many Kids She, Ryan Reynolds Have
Published
September 16, 2022
Blake Lively and Ryan Reynolds have a new baby on the way with the Gossip Girl star arriving on a red carpet on Thursday sporting a surprise accessory—a bump.
The 35-year-old took to the red carpet at the 10th Annual Forbes Power Women's Summit event indicating that their family is set to grow even bigger.
The couple already share three daughters—James, 7, Inez, 5, and two-year-old Betty.
Lively didn't discuss her pregnancy but hinted at it while on stage at the event, telling the crowd: "I just like to create. Whether that's baking or storytelling or businesses or humans, I just really like creating."
Lively opened up about the effect motherhood has had on her self-image earlier this year, telling Forbes about the confidence it has given her,
"I think having children for me made me feel so much more in my skin," she said.
"I never felt more myself or at ease in my own body or more confident—not to say that there aren't a bevy of insecurities coming at me a million times a day, but I just feel incredibly settled."
Discussing balancing her career with her growing family, she said she wants her kids to see her succeed in her job outside of the home.
"I want to be as present of a mother as humanly possible and I want them to feel my presence, but I also think the best way to be the best mother is to show them that you can have a life and have a passion and have an identity outside of just being a mother," she told People in 2021.
"I mean, being a mother is completely all-encompassing, and that doesn't mean there are a lot of mothers who don't have the opportunity to work as well, but just having your [own] identity is, I think, very important."
Meanwhile, her husband joked that being a dad has been "hell" at times, telling Today in March: "It's been hell, I'm going right back. I'm taking the first movie I can find. No, it's been great. I'm still busy but I get to be there for my kids in the morning and at night I get to put everyone to bed, so I love that."
He also described his daughters' energy as "unbridled," adding: "Morning routine is just so unpredictable, there's anxiety" he explained. "I lay awake at night and think 'what's going to happen to me in the morning, how's this going to go down, are one of these children going to strike me.'"