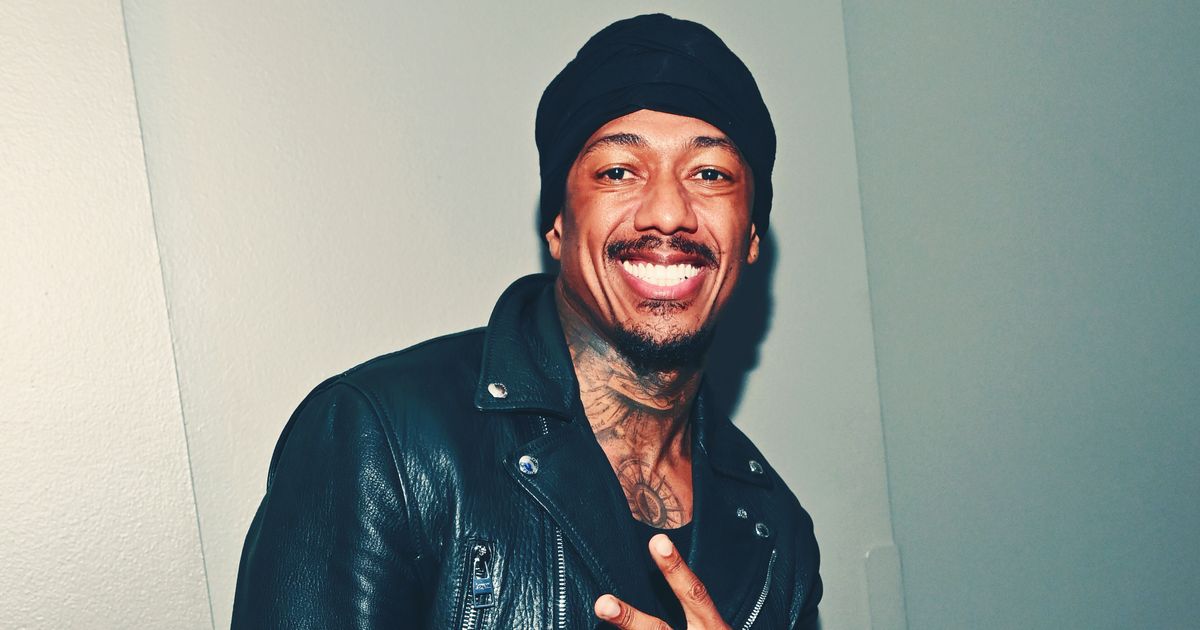 Nick Cannon's Quest to Populate the Earth Continues
Published
September 16, 2022
It's another day that ends in y, so you know what that means: We have baby news from the Cannon family. Nick Cannon announced the birth of his newest child, a daughter, and the latest member of the Cannon mothers club, model LaNisha Cole.
"Introducing ONYX ICE COLE CANNON," he wrote on Instagram, alongside a photo of his new baby girl and co-parent. Seemingly anticipating a public backlash to his having yet another child, Cannon proclaimed that he hopes to "mute any low vibrational frequencies and only rejoice with the Highest Class of Civilization who are truly aligned with our purpose here in this dimension." He also seemed to push back on the criticism that one man couldn't possibly have enough time to raise all these children effectively. "I am learning that it is not the limited amount of time we have on this planet, but it's the limited amount of love that is the issue. And I promise to love this little girl with all my heart, regardless what anyone says," he wrote.
"I am not easily triggered and have quite tough skin and have always been an open book, but not everyone in my family has that same level of strength," he added. "So I pray and ask others to please project all criticism and cynicism towards ME and not the loving and precious Mothers of my children." Sir, you chose to announce the birth of your newest daughter by also promoting your new song with Chris Brown, "I Do." So, yeah.
A post shared by NICK CANNON (@nickcannon)
To be clear, the newest addition is not the expected child he announced in August. That announcement was made with Brittany Bell, and as far as we know, Bell, who already shares two children with Cannon, is still awaiting the birth of their third. Remember, Cannon is also dad to 11-year-old twins Monroe and Moroccan with Mariah Carey, 5-year-old Golden and 1-year-old Powerful Queen with Bell, twins Zillion Heir and Zion Mixolydian with Abby De La Rosa, and newborn Legendary with Bre Tiesi. He recently mourned the loss of his 5-month-old son Zen, whom he shared with Alyssa Scott.
If we are foolish enough to assume we now know about all of the children Cannon is expecting to welcome this year, that means he's planning on three new children in 2022: Legendary, Onyx, and his third child with Bell. But that number may go up. Rumor has it he is expecting another baby with De La Rosa, who is pregnant but has not confirmed the father's identity. She recently spoke about her relationship with Cannon during an appearance on the Lovers and Friends podcast, per E! News, calling it "polyamorous, if you absolutely need a label." She revealed that she considers Cannon her "primary partner" and that she had been "monogamous" throughout her pregnancy and is aware of Cannon's other romantic partners. "Technically speaking, we all know about each other," she said. "It's just how much do you want to know, how much are you choosing to know. And I trust the connection that I have with Nick."
By submitting your email, you agree to our Terms and Privacy Notice and to receive email correspondence from us.