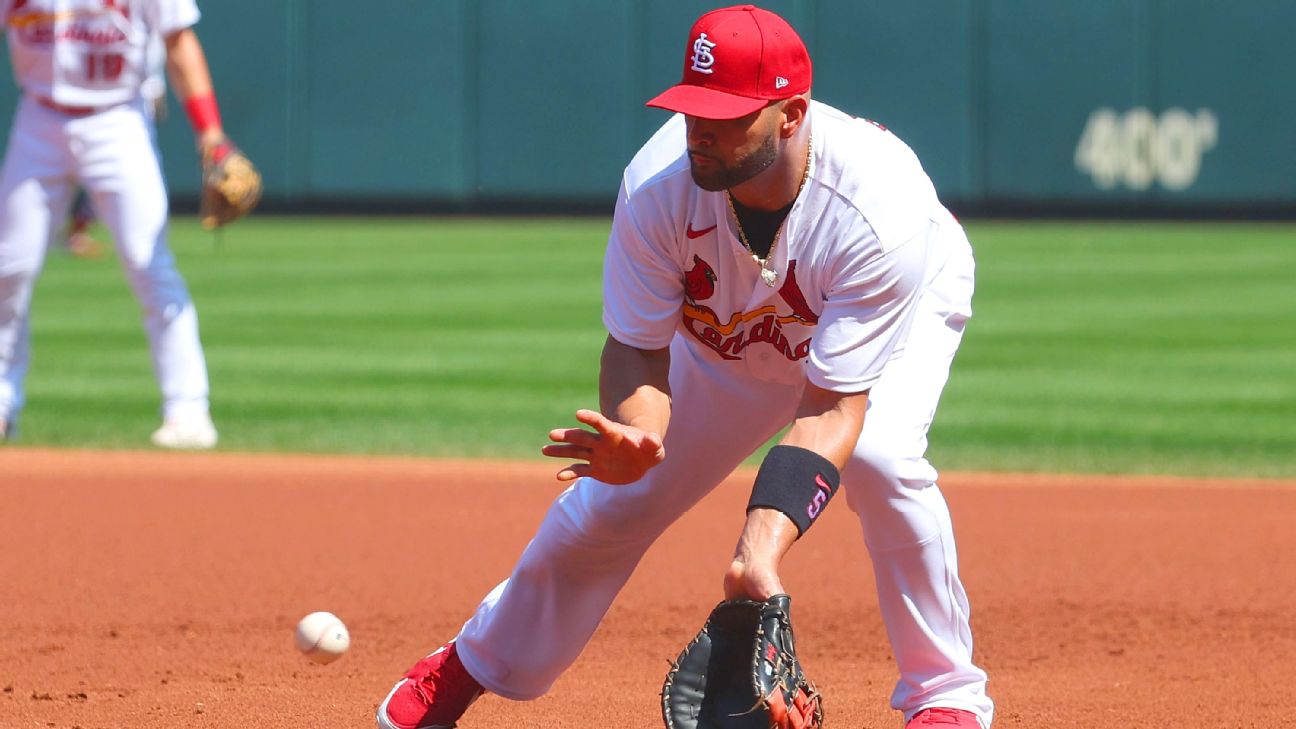 Albert Pujols hitless in both games of doubleheader as quest for 700 home runs continues
Published
September 18, 2022
ST. LOUIS — Albert Pujols went hitless in both games of the St. Louis Cardinals' doubleheader against the Cincinnati Reds on Saturday as his quest for 700 home runs continues.
Pujols started at first base and hit second for the first time this season in the first game, a 5-1 win. He went 0-for-3 with two walks in his first two plate appearances. The sold-out crowd of 46,678 loudly booed both walks.
Pujols pinch hit for Alec Burleson in the seventh inning of the nightcap and struck out. St. Louis went on to beat the Reds 1-0 in extra innings.
St. Louis manager Oliver Marmol said playing Pujols so frequently is a no-brainer despite his age of 42.
"When you put a winning lineup out there, he's in it," Marmol said. "It's not a matter of whether we're facing a lefty or a righty. He's in there because he's doing a nice job against everybody. It's just a matter now of resting him to make sure he's fresh."
Pujols hit career homer No. 698 during Friday night's 6-5 victory over Cincinnati. He is hitting .317 (45-for-142) with 15 homers and 35 RBIs in 48 games since July 10.
Pujols made his 1,653rd career appearance in a team win, tying Stan Musial (1941-63) for fourth in MLB history. Pujols' two walks gave him 999 with the Cardinals and 1,369 overall.
The Associated Press contributed to this story.