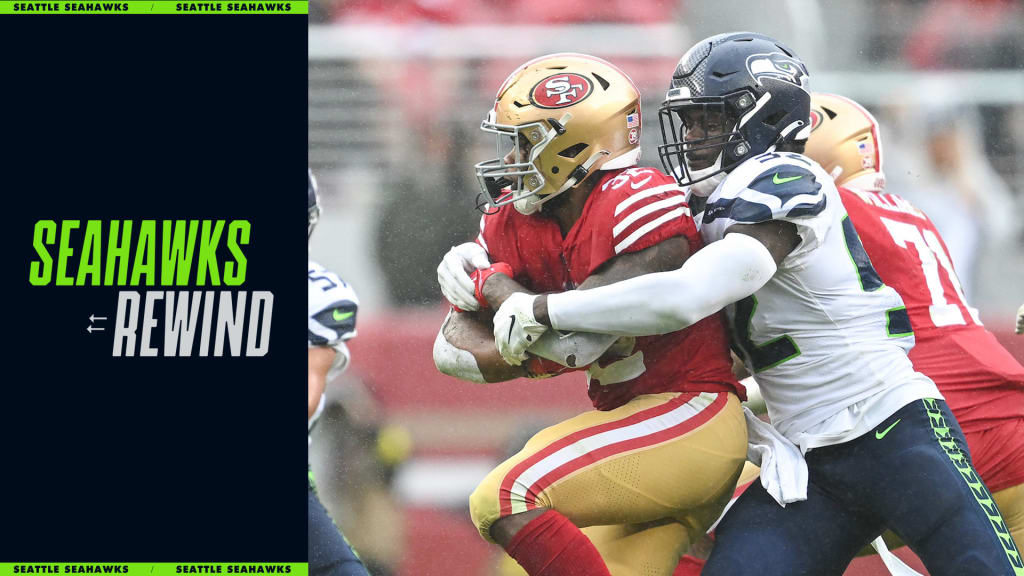 Seahawks Rewind Podcast: Seahawks Lose 27-7 at 49ers
Published
September 19, 2022
The Seahawks made some costly mistakes early and couldn't bounce back, resulting in a 27-7 loss on the road to the San Francisco 49ers in Week 2. Let's rewind. Subscribe and listen to the Seahawks Rewind podcast.
Re-live Each Game With The Seahawks Rewind Podcast
Re-live every Seahawks game this season with game highlights, player and coach postgame interviews, and a whole lot more. Available on Spotify, Apple Podcasts, Stitcher and wherever else you might get your podcasts.
Today's show:
Subscribe: Spotify / Apple Podcasts / Google Podcasts / Amazon Music / Stitcher
Other Seahawks Podcasts: Seahawks Insiders / Hawk Talk / Seahawks Stories / The Huddle / Hawks Live / All Seahawks Podcasts
The Seahawks take on the San Francisco 49ers in Week 2 for their first road matchup of the 2022 Season.