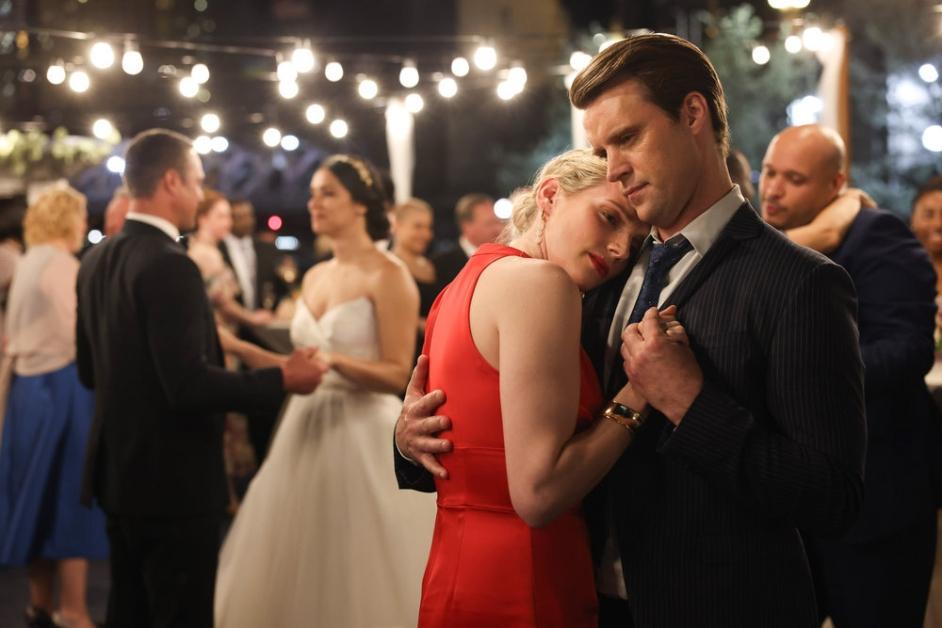 Season 11 of 'Chicago Fire' Is Here — What Will Become of 'Brettsey'?
Published
September 22, 2022
Sep. 21 2022, Published 5:07 p.m. ET
The fate of 'Brettsey' looms as Chicago Fire gears up for its Season 11 premiere. When Matt Casey (Jesse Spencer) made his return to Firehouse 51 for Kelly Severide (Taylor Kinney) and Stella Kidd's (Miranda Rae Mayo) wedding in the Season 10 finale, his future with Sylvie Brett (Kara Killmer) was far from promising.
After leaving Chicago for Portland in the series 200th episode, Casey found himself in a long-distance relationship with Brett for the first time. With Jesse Spencer permanently leaving Chicago Fire that same episode, fans wondered what fate had in store for the beloved couple.
While the Brettsey reunion in the season finale offered viewers a sliver of hope, co-showrunner Andrea Newman seems to have other plans this season.
In Chicago Fire's explosive Season 10 finale, Stellaride officially tied the knot. Casey and Brett, on the other hand…did not. When long-distance became too difficult for the couple to handle mid-season, Brett took time off from work to visit Casey in Portland. After staying with him for a month, Brett then returned to her life in the Windy City, and the couple reunited on Stellaride's wedding day.
As Severide and Stella's respective best man and maid of honor, Casey and Brett helped the ceremony go off without a hitch. Unfortunately, things took a turn for the worst at the reception.
While the couple danced together, Casey told Brett, "I wish you could have stayed forever," to which Brett replied, "You made a beautiful life for yourself in Oregon, Matt. But it's your life, not mine. My 51 family is here. My work is here, my life is here. How much longer can we keep this up with so much time apart?"
Casey's response was a dagger to the heart. "I don't know," he told Brett. "But we're together tonight."
Now that Brett is solo in Chicago, co-showrunner Andrea Newman tells TVLine that she is "really struggling with this decision about long distance and Casey, and she does love him deeply, so she's got a big decision to make."
Newman also reveals that Brett is going to find her independence this season by committing to her paramedicine program. A character who once based many of her life decisions on men, Brett's priorities are beginning to change.
"She's at the crossroads now where she's focused more on what her decisions are, as much as she loves Casey," Newman shares.
Rewatching Season 8 of Chicago Fire for the fifth time since November because I'm a sucker for the slow burn that is Brett and Casey. Can't wait until they finally figure it out. ❤ pic.twitter.com/nxR892Ynou
While Chicago Fire's co-showrunners haven't outwardly revealed whether or not Brettsey stays together, it doesn't look good. With Jesse Spencer out of the series, and rumors an ex will be coming back into Brett's life, it will be difficult to continue building a relationship between the characters, especially from a long-distance angle.
However, now that Brett is focused on her future and what she wants out of life, viewers can expect to see a tremendous amount of growth from her character — sans Casey.
The fate of Brettsey is uncertain, but all will be explained soon. Watch Chicago Fire Wednesdays at 9 p.m. EST on NBC to find out.